N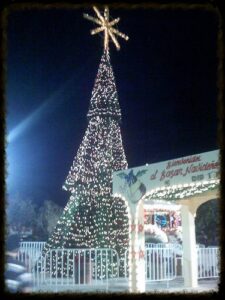 ew Year's Eve is quickly approaching, and it's time to ring out the old and herald in the new when you're on vacation in Los Cabos. Discover some of the unique events that come alive in San Jose del Cabo on New Year's Eve and plan an evening that pleases everyone in your group. Your beach villa, El Colibri, will welcome you back afterwards with open arms.
Relaxed and Laid-Back
Escape to the beach for a relaxed evening celebration with friends and family. Any one of the gorgeous beaches in Los Cabos can serve as your New Year's backdrop – including Shipwreck's Beach right outside your door! Bring your beach blankets, snacks and bubbly beverage to the seashore. Be sure to sit close to a bonfire to stay warm as the midnight fireworks bring in the new year and enjoy the camaraderie with the locals and fellow holiday-makers.
Painting the Town
If you're like many people, eating out and dancing the night away are your goals on New Year's Eve. The Los Cabos region is full of different events that are often held in historic downtown San Jose del Cabo.
Simply walking to dinner is a joy during the holidays in San Jose. Locate the church square that's famous there and as you draw closer to the church, the brightly lit Christmas tree will take center stage. Take photos of the tree and your loved ones in this square as the lighting tends to reflect in attractive ways. This historic mission church is also an attraction for local carolers. Listen to the music and singing in Spanish as you gaze on the Christmas tree and sip local drink favorites.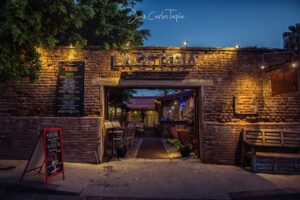 For those live music fans, head out to L'Osteria with its romantic ambience. It's set in a rustic, outdoor courtyard that takes advantage of the mild temperatures come New Year's Eve.
Another live music setting is the Tropicana with a traditional Mexican atmosphere of local cuisines and dancing. This location is a popular one so be sure to make your reservations with them as you arrive in San Jose.
If you're a fan of the band Pura Vida, be sure to visit Acre on New Year's Eve. On a daily basis, Acre serves farm-to-table fare as a way of supporting the nearby marina and local farmers. On New Year's Eve from 10pm -3 am, you can still enjoy this fare along with live music from this popular Los Cabos band.
Elegant Evening
You may be the sophisticated type who enjoys glamour and getting dressed up. In this case, make a reservation at the Café des Artistes. It's located at the JW Mariott, which is a relatively new addition to the San Jose area. Enjoy the foodie scene at des Artistes along with gazing at the local architecture. This night out is perfect for couples and groups who want a more refined evening to ring in the new year. Because the hotel is new to the area, it's becoming a popular place to enjoy some time with friends during any occasion.
New Year's Eve is only a part of the excitement that you can find in Los Cabos this winter. Enjoy the nature, adventure and tranquility when you stay at our vacation beach villa, El Colibri. It's your perfect getaway to Mexico so book your next holiday today.