If you've never visited Los Cabos before, you're missing out on an experience that's only uncovered by locals and visitors in the know. Fly down to Los Cabos International Airport (SJD), which is an easy two hour flight from Los Angeles. Have us stock the kitchen, or stop in town to grab your provisions before heading to the El Colibri beach villa, only a short, 25-minute, ride away.
Although the main draw might be the glorious beaches strung along the coastline, the real jewel is the arts and culture. Discover an arts culture like no other in San José del Cabo as you meander around this beautiful and charming Mexico town.
Setting the Scene
Before you enjoy the arts during your vacation, prioritize your relaxation first. Rent our villa, El Colibri, for a week or longer. It's situated on the Shipwrecks surfing beach, which is a treasure to both local and visiting surfers. Recharge as you explore our property and it's amenities.

Sprawl out in the modern kitchen. Enjoy a barbecue out on the patio. Take a dip in the infinity pool. Book a private massage, too. Your relaxation choices are up to you. Being well rested for your next adventure is key. Don't forget about these other amenities at El Colibri, such as:
Two kayaks
Snorkel gear
Horseshoe pit & Badminton
Board games & Smart TV
Palapa party lounge with wet bar
You essentially have every functional and fun item on hand to start your vacation out right. The arts will be ready when you are.
Discovering the Galleries
Take some time outside of El Colibri to get familiar with the nearby town of San José del Cabo. The town is small yet quaint in nature. Cobblestone streets, delectable eateries and traditional architecture guide your pathway to the center of town. You'll find the historic, main square with many vendors ready to serve you. The towering church greets everyone as you look behind the main gathering area. With just a quick glance, you'll find the Gallery District lined with art studios and unique restaurants to visit.
Distinguished artists from around the world grace the town with their artistic flair. You'll find fine art in almost every shape and form, including:
Prints
Original paintings
Photography
Sculptures
Explore most of the galleries on the Art Walk night that's held from 5pm to 9pm every Thursday during the months of November to June. You're welcome to drink a glass of wine as you casually stroll through the streets. Almost every piece is for sale so it's possible to take home a souvenir that fits your style and personality.

Be sure to enjoy these galleries, such as:
Casa Dahlia
Ivan Guaderrama
Patricia Mendoza
Frank Arnold Gallery
Exploring Jewelry Finds
Enjoy art that you can wear by visiting the Zoko Boutique and Jonathan Sanchez gallery. These artists create jewelry that are entirely unique to every buyer. You'll find these jewelry boutiques in the Art District and in the Church square, respectively.
Preferably, meander between the jewelry boutiques and the traditional art galleries. You'll want to spend some time looking and trying on the jewels, so don't forget to keep yourself fed as you pass by two of our favorite eateries that have live music playing, La Osteria or La Lupita.  It may be late, but you can still have snacks and drinks in their outdoor courtyard as you enjoy the festivities and weigh in on the art seen all afternoon and evening long.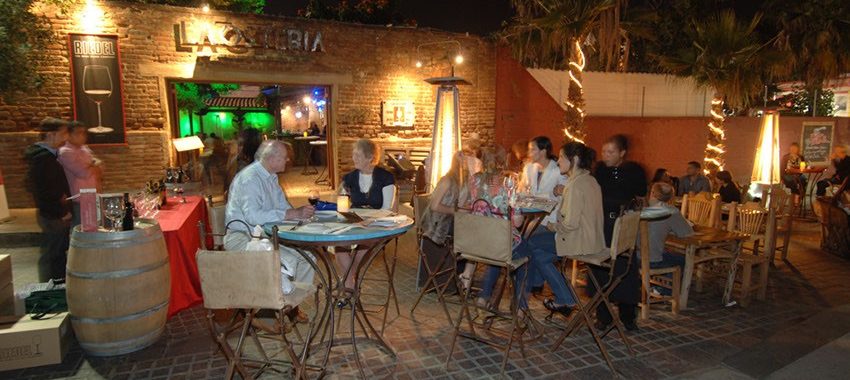 Discover Baja California by checking into El Colibri today. Regardless of the season, you'll find the weather to be absolutely perfect for outdoor adventures. Our beachfront villa greets you with all the comforts of home, including solar power for nearly every household amenity. Be part of the Los Cabos family by becoming a temporary resident, and experience barefoot blissful living at El Colibri. You'll never want to leave this slice of heaven.