What is it like to be a guest at El Colibri? Living off the grid, just outside of town where the sound of the waves, and a few wandering donkeys or cows are the daily entertainment!?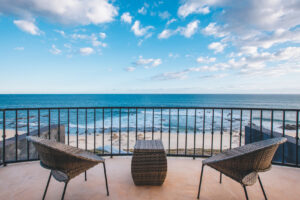 Well, this month we want to paint a picture for you, with the help of some recent guests who have made this beachfront villa their home. El Colibri is located on some of the most beautiful untouched coastlines known as the Baja East Cape.
The design intent of El Colibri was to eliminate the barrier between indoor and outdoor living….. to create an intimate experience of the sand and the sea, where you reconnect with nature, with your loved ones, and with life!
The villa is perfectly suited for 3 couples or 2 families for creating memories together – check out what our guest Shannon had to say about her family's recent vacation with their good friends…
"We are in love….and we are ready to book the same time next year! You two have created a remarkable space in an incredible place. Thank you for sharing. We will tell everyone about this hidden gem (well just enough that we still get to book :)"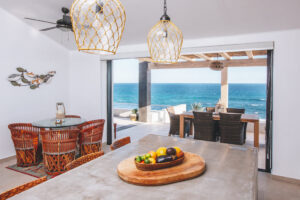 It is our passion and pleasure to help YOU plan your beach vacation and create memories that will last a lifetime. Lounge in the infinity pool where the aqua sea reaches as far as the eye can see, enjoy a chef-prepared meal in your private outdoor dining room, or say goodbye to the sun while sipping a cocktail and playing a leisurely game of horseshoes in the sand. We have tried to think of everything that will make your stay so unique and memorable that you feel like you belong.
Our hospitality is always at your service! Check our availability calendar to book your next vacation and don't forget to check the exciting news…