Yes it is almost here – the full restoration of Casa de Piedra ("Stone Cottage") is almost complete!
Since January 1st, we have been working hard to restore this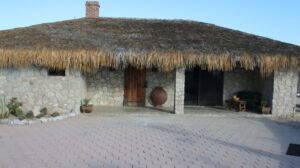 abandoned cottage where every wall in the house is made of real granite stone.  This cottage is surrounded by desert landscape, a gorgeous sand dune and a short, sand 150-step stroll to the beach.  Our first task on the list was to build a brand new roof.  Our talented builder Jay did the job right, completing the inside ceiling with massive wood beams and decorative lighting that grab your attention the moment you open the door.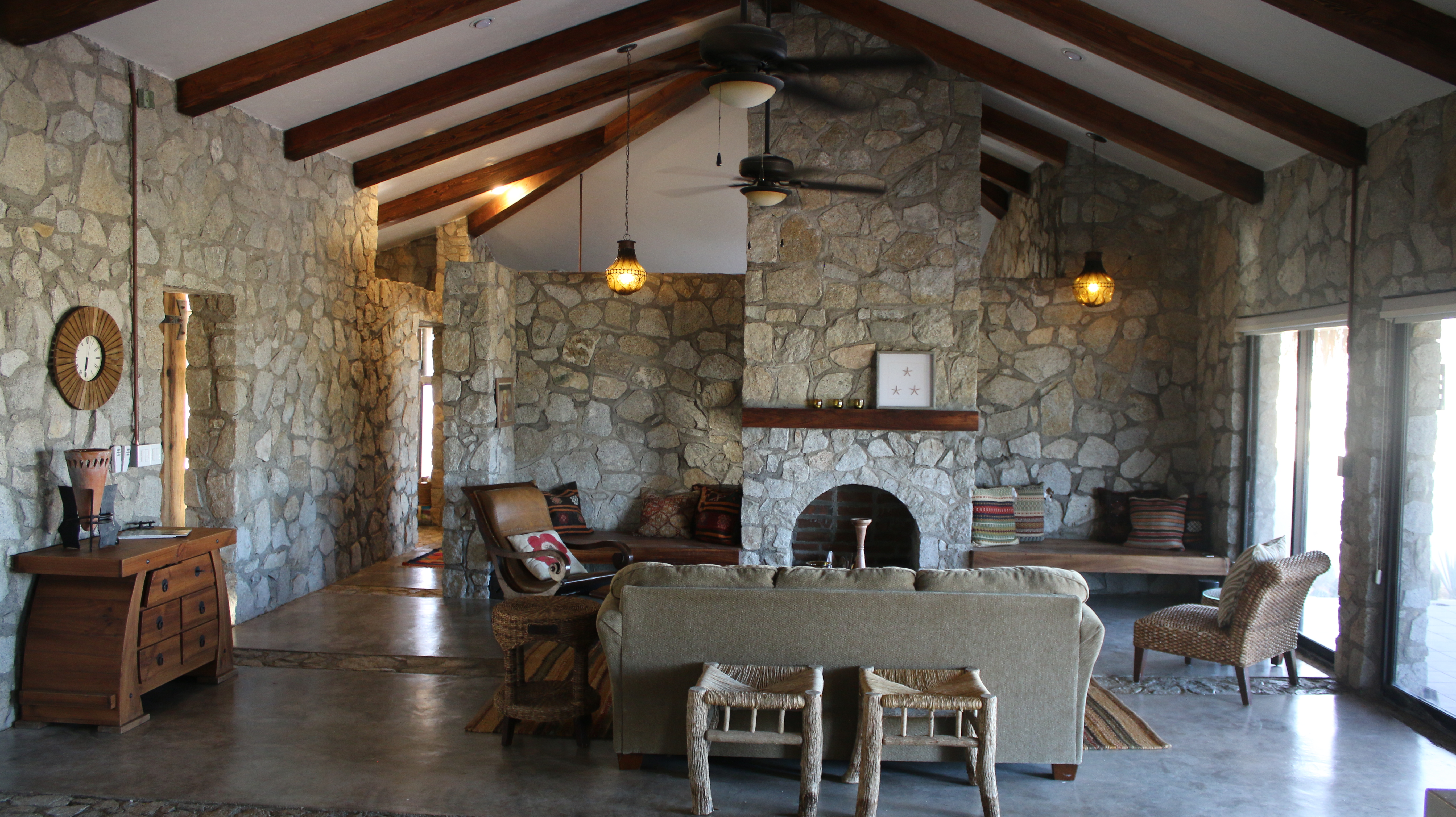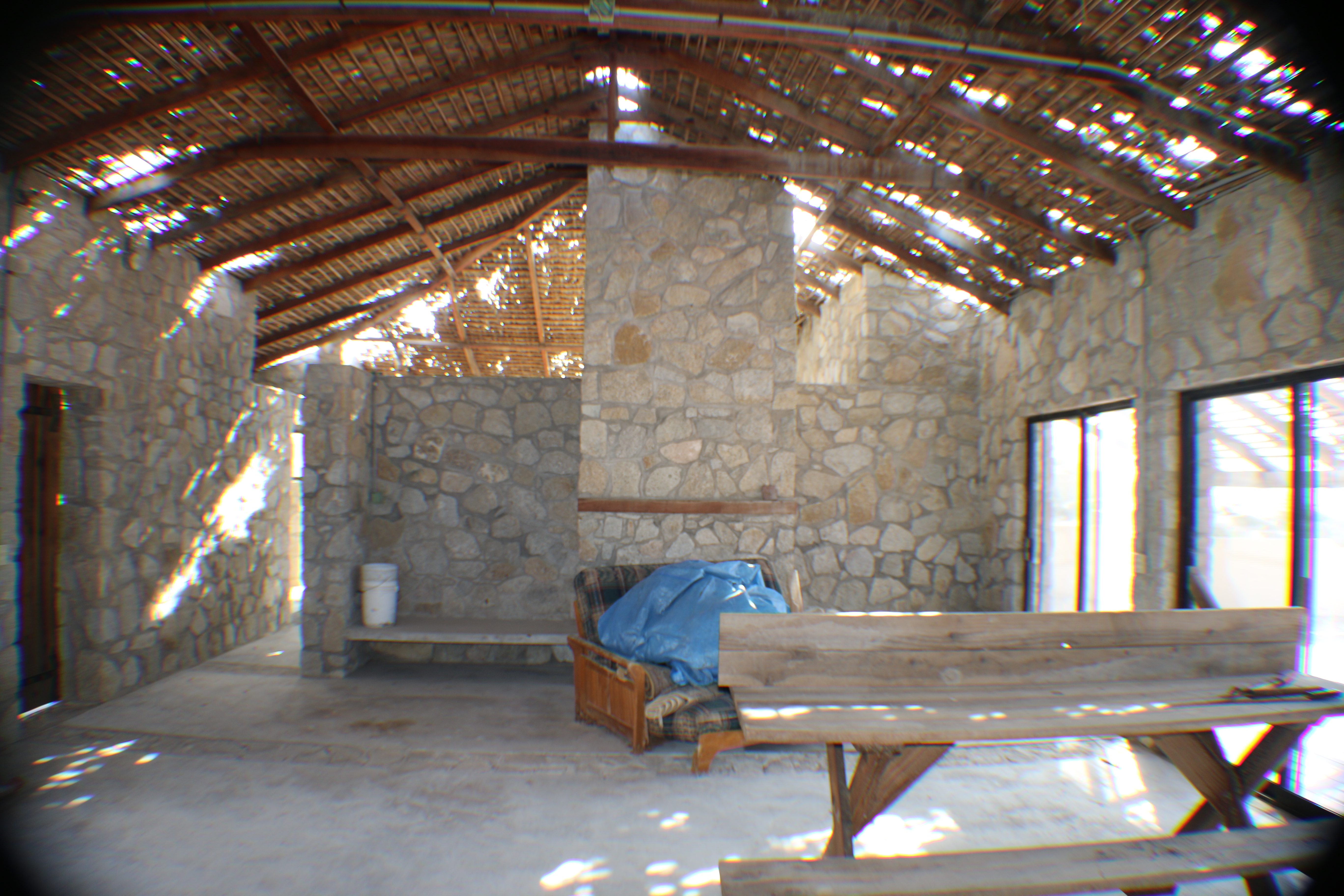 Next was restoring and polishing the concrete floors and designing new finishes for the kitchen and bathroom spaces.  And yes we didn't forget about including an air conditioner for the bedroom!   With multiple sliding glass doors leading out to a spacious terrace and porch area, there is lots of natural light pouring in throughout the day.
La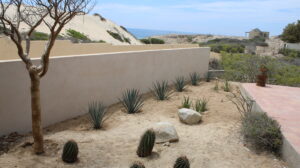 st but not least, the landscapers did an amazing job of transforming the property on the outside – from beautiful new palms to a variety of cacti, everything came together so well.  In fact our last evening on the terrace was a spectacular sunset, while we were able to just sit and admire all the hard work over the past few weeks!
The unique Casa de Piedra could be described as an old stone house set in the Italian countryside, with just a lot more sand and surf!  It is the perfect venue for a romantic hideaway for two, or you could add this spacious 1-bedroom stone house to the beachfront Villa at El Colibri, and sleep a total of 12 people.  Just a hop down from LAX, Los Cabos is the ideal spot for a beach getaway…..
Go to bookings and email me your date request today – we are here to help you plan your perfect beach vacation!